Tinting car windows have become a popular choice of drivers across the world. However, it is not legally allowed in certain states due to security concerns. As its name suggest, this is something related to adding colour in car windows. Initially being performed to add elegance and privacy, nowadays it is mainly performed to protect passengers and interiors of vehicles from scorching heat, sunlight and UV rays. These benefits have made it a valuable addition that everyone accepted to acquire.
Perhaps, you are standing in the territory, where the state government legally allowed everyone to get their car windows tinted. You can easily find a number of dedicated shops and service centres offering the same services at variable prices. What you need to do is to make a list of local vendors and compare charges and services to select the best service provider.
 To further guide you, here I am sharing a checklist you must consider before choosing the car tinting deals in Dubai.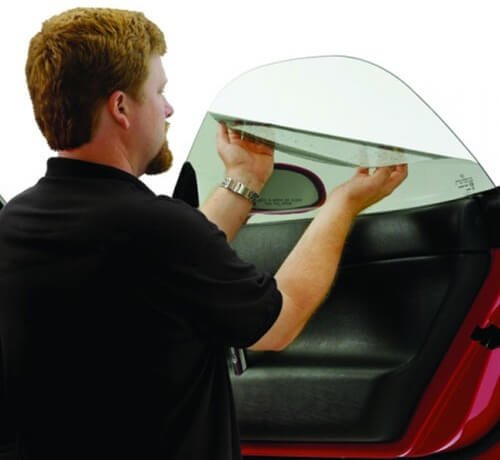 Check how long they have been in the business
 Find a service provider that has been serving the customers not less than five years. I am emphasising to consider the length of the service duration to ensure the quality of their services. Only shops offering good services at reasonable prices can flourish in tough competition. It has been observed that after making a good reputation, companies open their branch offices in other neighbourhoods and cities. A truly successful company train employees working in other branches to maintain service quality.
 Clearly, enquire about the warranty and types of films they are using
 A reliable shop always carries complete range of products to execute the diversified needs of prospective clients. From dyed, hybrid and metallic films of various colours and variable darkness levels, they carry everything. Don't work with dealers, who are aggressively selling only one or two films without considering your requirements. When it comes to selecting the warranty of the product, don't accept materials that fail to offer a lifetime warranty. Only select a window film that guarantees fading and colour. Simply ask them to show the manufacturer warranty. If a service centre is using the genuine product, they never hesitate to display warranty certificates.
 Visit several outlets to check the facility
 No matter how nicely they have been speaking on phone or email, don't ignore visiting their shop to check their service quality and customer dealing. Ask few basic questions about how they work and manage to offer quality services to all of their clients. How do they deal with customer complaints? If they do not reply your questions, then move on to the next name on the list. Also, visit their work area to check the quality of equipment they are using. Never select a shop who does not possess an indoor work area. As it's almost impossible to remove dust and grime from the glass before pasting film, work facility is made outdoors or in a semi covered parking lot.
 Ask them to show sample work
 They might have presented you the catalogue or brochure with bright pictures as a sample of their work. Ask them to show you a vehicle in their workshop. Closely observe the windows and see whether they have used a single sheet or pasted more than one pieces to cover the window. Also, check rear window borders to ensure the film is strongly attached to the black frit border. Find any slices in the window gasket and nicks in the paint.
 Take price quotes with multiple dealers
 You might have decided the material of the film to tint windows of your car, visit several dealers to take the price for the material you have chosen. Ensure that you are not overpaying for the services. Research well before making any decision to ensure availing the desirable product at reasonable prices.
 Book an appointment with the tinting shop
 Soon after making primary decisions about the film material and service provider, call shop owner to make a proper appointment. Even if they are agreeing to accept drop-ins during open hours without making an appointment, it's your responsibility to book a slot. Obviously, you never want your car to be treated impatiently.
 Summary: There may be a number of service centres and shops claiming to offer quality car tinting services, to select the best with reasonable service charges, consider following this basic checklist.